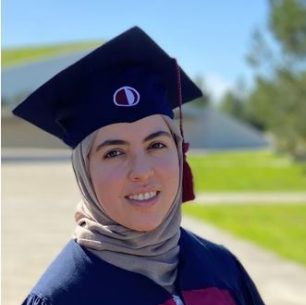 Faculty of Architecture – Architecture Department 2020-2021 Fall Term
Graduate: AFAQ ALRAMAHI
There are moments and situations in our lives that cannot be forgotten, including university days. We realized their value after graduation. How many times did we hope to finish our long journey … and now as a graduate student I hope that those days will return back with all their details. I believe that I will not forget all my own share of excitement and stories that created in the boundaries of the University with my friends   Starting from each little space at the campus where I had a memorable story in it , for instance  library, architecture faculty, Eğitim Sarayı , and every spaces in the university
Before three years I decided to Study Architecture at Near East University, it was a long journey full of efforts and staying up late tonight's ..moments of challenges to reach a goal and achieve a dream .this was my dream, and I finally achieve it.. a long-awaited moment ..my dream comes true after 14 years of striving, diligence and perseverance to achieve it. I am now an architect, feeling numerous warring emotions filled with a great sense of happiness and accomplishment, hope to open my own office and start my profession,
As a student of architecture, I can never forget a very different experience from any other majors. Starting from the teaching style, the lectures, the projects with their juries and critiques not forgetting the site visits, and the models making, it was a journey full of obstacles and difficulties, the feelings of years of effort, laughing, crying, inspirations with friends, and much, much more.  Thank God. I graduated as the top student of the department with a CGPA 4/4, Thanks to my professors, doctors, teachers for their support and assistance, they've believed in me, taught me to believe in myself, that is a thing which I'll keep in my mind for the whole of my life, to thank my family for their never-ending support and belief in me, also thanks to everyone who taught, helped support, and inspired me to achieve my dream. Everyone whom I learned from even a little in my academic journey, everyone who was part of my success today, thanks all of them.
Every end has a new beginning, from today I maybe finished my academic life but I will start a new life, full of ambitions and hard work to be a successful architect, so I believe my learning story will actually start from today. The most important thing I learned from my journey towards achieving my dream, that when I have a dream, I must fight to reach it with knowing the value of every moment and live it to the fullest, and for sure God will give me the pleasure of achieving it.
____________________________________________________________________________________________________________________________________________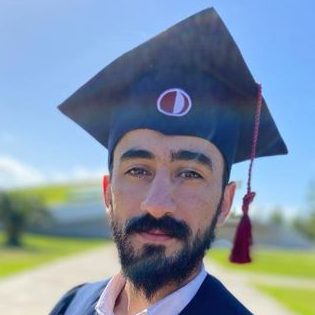 Faculty of Architecture – Architecture Department 2020-2021 Fall Term
Graduate: Ismail Ghazaleh-Eniya
Studying architecture here at Near East University was a choice I made before 4 years, it was a long journey full of challenges to achieve my dream. after 4 years of striving, staying up late to nights, and perseverance, I am now an architect, and as one of the top students in my department preparing myself to continue my master's degree. As a student of architecture, I had a very different experience. Starting from the teaching style, the projects with their juries and critiques not forgetting the site visits, the lectures, moving to the models making was really different from any other department.
Talking from a graduating student's perspective, I believe that the stories created in the boundaries of the University have been equally helpful to the graduates. Everyone has had his own share of excitement and stories that they will carry along with their life. Starting from each little space at the campus of the university where we had a memorable story in it (the Faculty. library. Eğitim Sarayı. the good and the bad moments and every single moment.
I would like to thank my professors, doctors, and teachers who spent their time and energy to teach us, that is a thing which we'll keep it in our minds for the whole of our life, without them I could not make it this far, to thank my family for their never-ending support and belief in me, I am thankful to all of you.
The most important advice that my father told me and I am working on until I reach here, that " DO NOT BE LAZY", and I am sure that this advice will be really helpful for us as graduated students if and only if we took it in consideration.
______________________________________________________________________________________________________________________________________________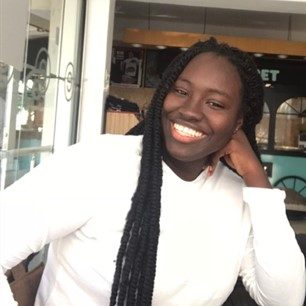 ANCHA SECKA
As someone who came straight from high school Near East University is a big part of my growing up in terms of maturity. it matured me in ways I didn't even think was possible for example Near East University helped me build my confidence, made me realize that we were all different in our own ways which is a good thing when you find out what makes you different and unique and concentrate on that. I could say near East made me find my style, I am thankful to Near East for the creation of favourable conditions for successful personal growth and the opportunity to reveal my creative and intellectual potential.
The university gave me unforgettable student years. Getting to know amazing people from different countries and the best lecturers. Thanks to the university, I have more confidence, received a lot of knowledge, and gained friends!
I'll like to thank all the professors who inspired me, taught me to love architecture even more, believed in me, and helped me become who I am today I'll be forever grateful.
_____________________________________________________________________________________________________________________________________________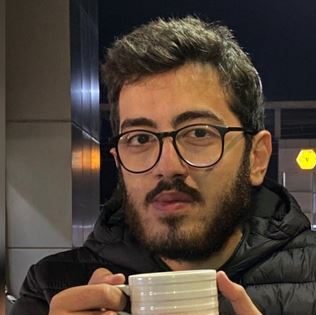 Faculty of Architecture – Architecture Department 2020-2021 Fall Term
Graduate Architect Ahmed Mansour.
It was one of my dreams to become an architect and now it's true, I really proud of this achievement that I have done, and also to get this opportunity from Near East University makes it had more successful also having valuable teaching staff Those who benefited from it on the educational and professional level, as well as there, are those who affected my personality and my style of thinking positively, as well as making new good friendships, this was a great thing for me also having memories at university that I do not think I will forget all my life and I will be happy when it comes to mind. Also, the education and support I got from the teachers and my colleges. It was a wonderful time for me. I send my respects and greetings to my respected teachers and friends and I wish them all success in their lives…Best Regards.
_____________________________________________________________________________________________________________________________________________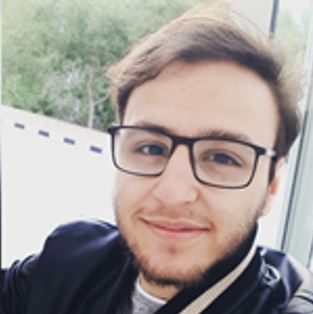 Mhmoud El Doukhi
First of all i would like to congratulate all the students for graduating in this semester Fall 2020-2021. For me I absolutely had no idea of what architecture is growing up, literally nothing, nada. When highschool was over and I had to choose what to pursue, looking back I had no idea what came over me to choose architecture to which I had no idea about, so I enrolled architecture. Freshmen year, definitely hard, I was lost, it was like going in blind to all the rules of the game, especially in architecture most lessons are hands-on. I had to learn on my own. I had to learn how to love what it is. My passion for it came naturally as I venture into this world of architecture. It wasn't forced, it wasn't something that I was obligated to do or finish. And now, I'm finally an architect. Thanks to all the instructors who have instructed me through my undergraduate studies and to my family my biggest supporter.